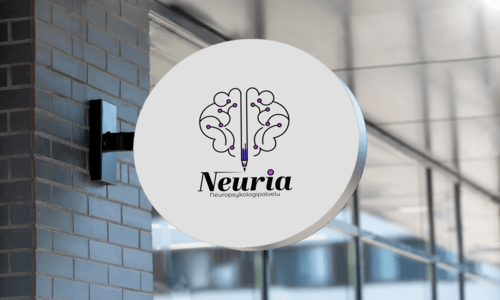 The Details
How a Finnish healthcare provider achieved 13x growth in lead generation & 50% email engagement rates in 4 months
Awesomedia's Growth Marketing Agency Case Study on B2B Lead Generation and Revenue-Optimized Solutions
Successful online B2C and B2B lead generation growth is sometimes a very challenging process for many companies.  Discover how Awesomedia, B2B Growth Marketing Agency, achieved 13x lead generation growth and 50% email engagement rates for a Finnish healthcare service provider with our custom-designed, revenue-optimized solution.
Background: The Challenge of Building a Solid Marketing Foundation
Neuria Neuropsychological Services a neuropsychological and rehabilitation service provider in Finland knocked on our virtual door with a challenge: They needed an effective and significant marketing solution to build a solid foundation for long-term growth.
Navigating the Path to Discovery
With only five months to complete the project, our team of experts began with thorough research, both qualitative and quantitative, to pave the way for systematic learning: This involves capturing and utilizing valuable insights to be used in hypothesis development and its disparate connections (channels, buyer personas, conversion journeys, etc).
Buyer Persona, Journey Crafting
This involved creating a detailed profile of the ideal customer and mapping out their journey to better understand how to reach them. We made some tests with different segments.
Effective Communication Strategy: Developing a clear and compelling communication plan to effectively convey the message to the chosen audience.
To develop a credible and convincing solution, we proceed with crafting the brand story. It included branding, visual identity, company image, user experience, content planning, and more. We paid special attention to two crucial aspects of branding: peacefulness, non-rush, reliability, a sense of belonging, warmth, and trust. Our approach also focused on authenticity, driven by brand content and user experience for the website. We developed Finnish content tailored to the target audience and optimized for SEO.
Highlighting USPs: Identifying and promoting unique selling points to drive demand and growth. Testing, Optimization, and Revenue-Optimized Solutions
The marketing execution, in this case, focused on achieving measurable results, such as contacts, and bookings, by using data and analytics to optimize campaigns.
We created a LinkedIn-sponsored ad and Lead Gen Form campaign targeted to decision-makers and gatekeepers. We also created a Google MyBusiness page where the owner regularly updates its content. We set up a LinkedIn Company Page and a brief Google campaign for brand awareness.
The Results: Boosting Lead Generation and Email Engagement Rates
Our efforts have led so far, to a top 5 Google ranking for discovered keywords, boosting B2B lead generation for the healthcare provider. (For ex., Google up any of the following and related keywords: neuropsykologipalvelu tampere, neuropsykologiset tutkimus tampere, neuropsykologi tampere, lasten neuropsykologi tampere, neuropsykologinen kuntoutus tampere, neuropsykologipalvelu tampere, adhd tutkimus tampere, neuropsykologinen kuntoutus tampere, etc).
Email engagement rates have risen to 50%, resulting in an overall 13x lead generation growth since the beginning of December 2022, surpassing long-time settled – renowned (very large) brands such as Mehilainen, TAYS, Coronaria, Terveystalo, etc.
 "We are now so full of requests, that I have to forward extra inquiries to my company partners. What have you done guys!? :)"- Anna-Kaisa, the company owner.
Take Your B2B Lead Generation to the Next Level With our Framework
We went the extra mile to understand the healthcare provider's target audience and validate their expectations but with a systematic approach that covered many aspects. Our thorough research and testing efforts were instrumental in driving lead generation growth, and we'd love to help you achieve similar results.
Learn more about our Thrive and Scale growth framework and how we can help boost your B2B lead generation with revenue-optimized solutions.
Contact Awesomedia's growth marketing agency team today to get started.