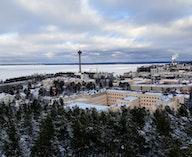 Headquarters:
Tampere and Helsinki, Finland, Europe
942 Brown Bear Drive, 92390, Rancho California, CA, US
Phone: +358400226509
Email: info @ awesomedia.com
Awesomedia has built a successful network around the world with several strategic partners.
We want you to join us and explore the limitless possibilities that we can offer.
Fill out our Become A Partner form and our representative will contact you within 24 hours.
Become A Partner